Get a full experience of Himeji - Stroll around Himeji in Kimono
Get a full experience of Himeji -
Stroll around Himeji in Kimono
This strolling course let you put on a kimono at "Kimono Rental Jokamachi Style " located near Himeji Castle. Wearing kimono will be a great memory of your trip to Japan.

You can choose a kimono and wear it for a whole day.
You can rent everything from kimono to accessories. They will dress you up!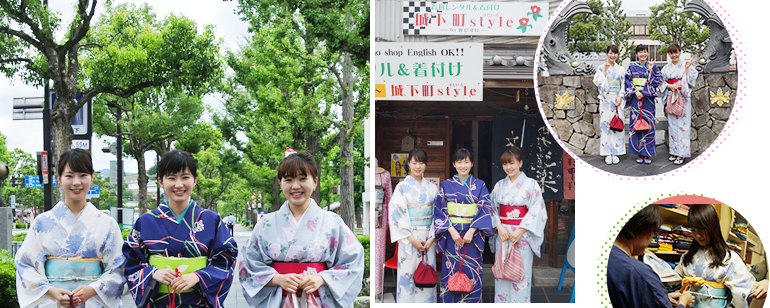 First, take a picture at Himeji Castle after getting changed into Kimono. If you are lucky you can see ninjas and samurais.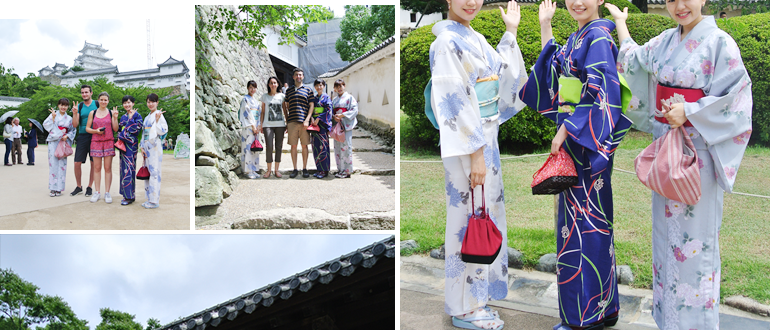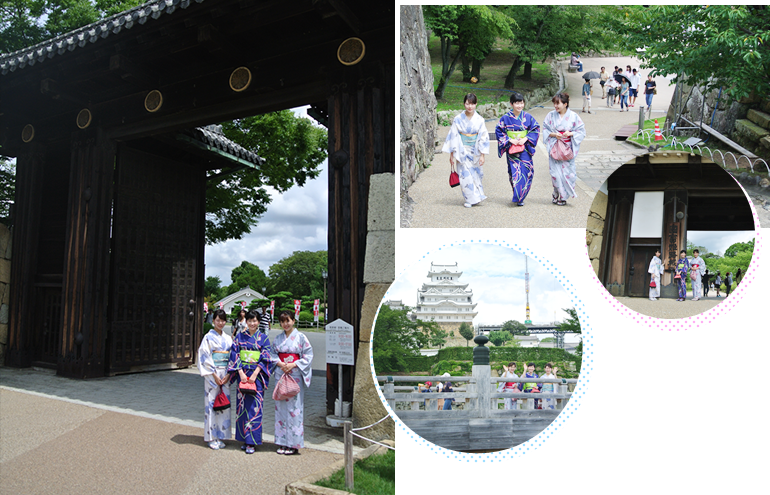 Float on the moat of Himeji Castle in a Japanese style boat.
You can see the rock wall of Himeji Castle and native forest from an angle you normally never see.



Take a walk in a full scale Japanese garden with the world heritage, Himeji Castle in the background. After taking a walk in a beautiful garden and take pictures,enjoy maccha at "Tea house, Sojuan". Enjoy the moment when you forget that time is passing.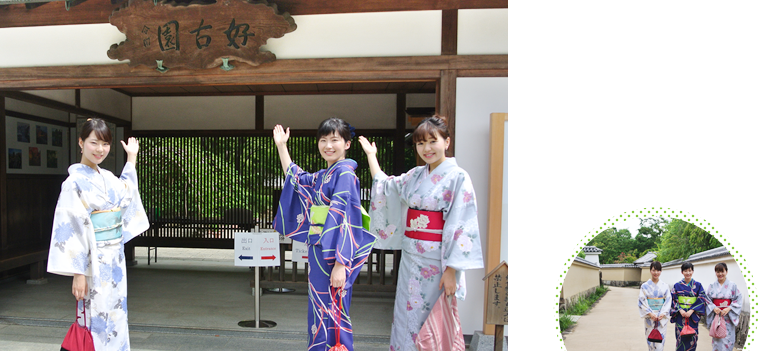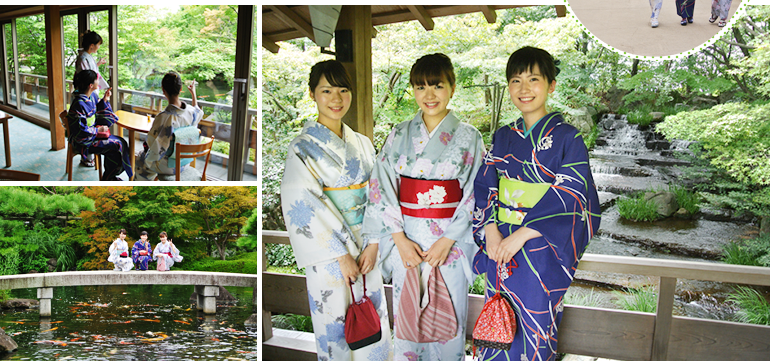 This tea house was started in 1875 and most famous in Himeji.
"Green ice cream with maccha" made in this store has been loved for a long time.



Souvenir shops located on the south of Himeji Castle.
They have various good such as sweets from Himeji, local sake, Himeji related goods, traditional crafts, and Himeji city's character "Shiromaruhime" goods.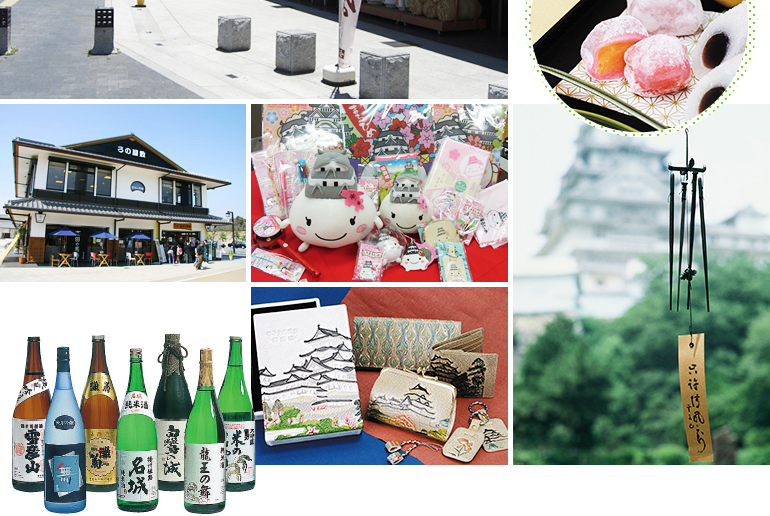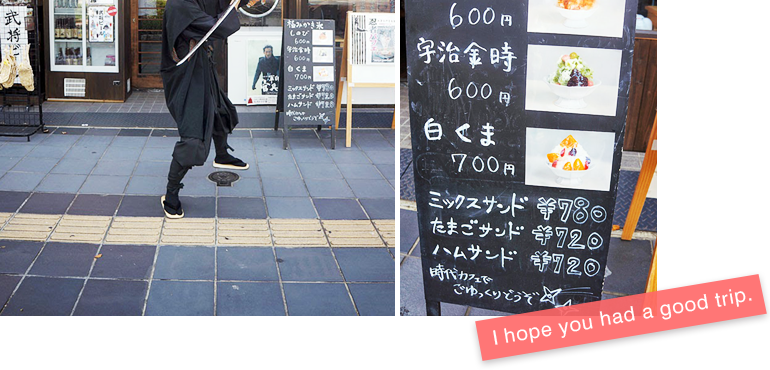 Kimono rental Jokamachi (castle town) style
Open
All year around (10:00 to 18:00)
Fee
3hours ¥3,000 (including Kimono, accessories, and dress up)
Reservation and contact
TEL090-9979-4141
※Reservation must be made a day in advance.
Kokoen -tea ceremony experience-
Open
All year around (10:00 to 18:00)
※Closed December 21st through January 5th
Fee
Tea ceremony ¥500 (including snack)
※¥300 admission fee is necessary
Reservation and contact
Kokoen Soujuan
TEL079-289-4121