Foodie's tour in Himeji
This course let you stroll around Himeji Castle area from Himeji station. Take pictures of unique shopping area, monuments, local gourmet, and townscape with historical buildings. 
Cheap and delicious food court is loved by the locals for 50 years.
It is Himeji way to dip fluffy takoyaki with sauce in soup stock!



They are famous for Tantanmen and Big Gyoza that you can only eat in Himeji!
Kaitenyaki filled with bean paste is also famous food of Himeji.
You can see the chef fry each one close by.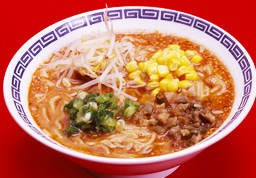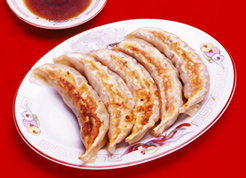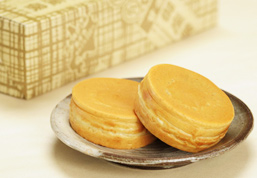 This tea house was started in 1875 and most famous in Himeji.
"Green ice cream with maccha" made in this store has been loved for a long time.



A glasses company and Sanrio's Hellow Kitty collaborated for this café!
There are many Kitty goods in the store.
Fukutei is the right place for guests who want to eat tasty fish in Himeji.Fresh sashimi and chacoal-grilled fish are so delicious.





This restaurant has sushi, tempura, rice bowl and you can enjoy fresh local seafood in reasonable price!
Searing performance using burner is secretly popular.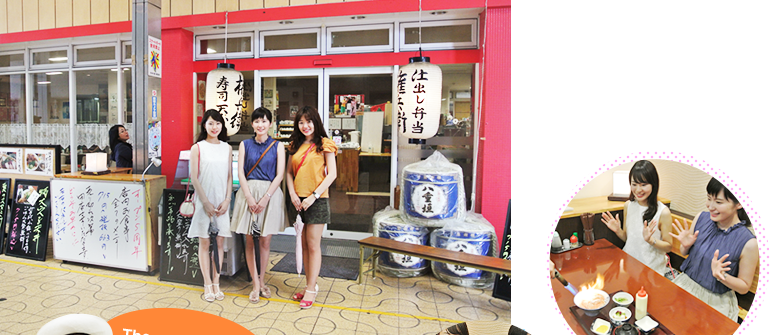 You can enjoy local sake and local food, Himeji Oden, in a retro atmosphere.



Restaurant appeared in the Lonely Planet.
A Sanuki noodle made by hand in the restaurant is extremely popular amongst foreign tourists. A menu in English is available.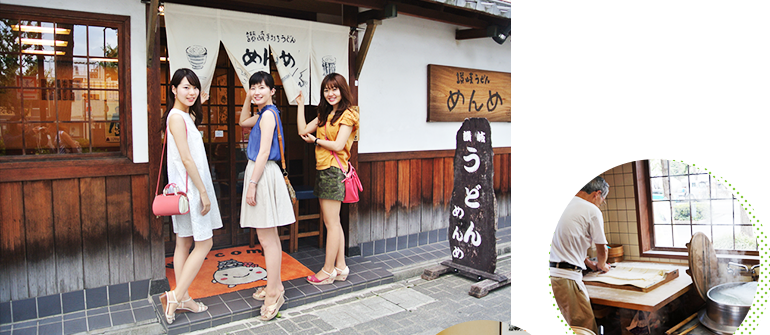 Old Chinese restaurant started in 1946 is popular among the locals.
This restraint has retro atmosphere that reminds you of Japan in Showa period.
They are famous for their soy sauce flavor with chicken soup as their base.
Shumai that is a little spicy is highly recommended.



Himeji is one of the famous Sake area in Japan.
They have over 260 types of sake and plum wine from breweries in Hyogo.


You can get every treats and snacks in Japan at the Snack department store!