Photo spot - Strolling around the castle town, Himeji
Photo spot -
Strolling around the castle town, Himeji
This course let you stroll around Himeji Castle area from Himeji station. Take pictures of unique shopping area, monuments, local gourmet, and townscape with historical buildings.
Very fast! A Shinkansen go by the platform of Himeji station at 300km per hour.
They go through the fastest in Himeji station.



It looks like Himeji Castle is in a picture frame
from the observation deck called "Castle View" located right outside
of JR Himeji station. Also, the roof of Piole is highly recommended.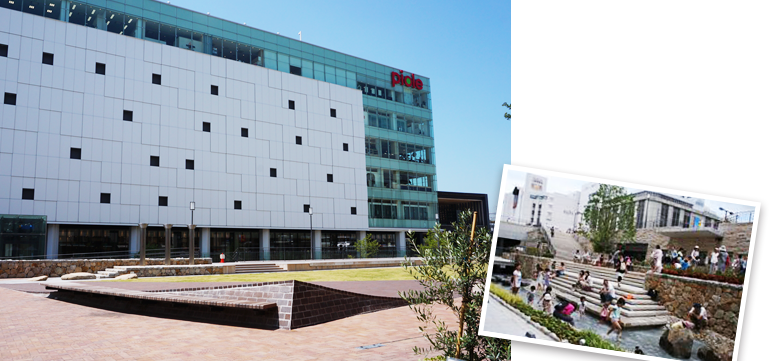 There are artistic statues, manhole, street art located around the station and the town!
Otemae doei has many arts that represent Japan.




Enjoy the trick art (image that jumps out) in Omizosuji Shotengai.
There are more than 20 of them on the street, ceiling of the archade and pillar, walls, and shutter.

You can feel the atmosphere of samurais' houses with Himeji Castle in the background. Many historical dramas that represent Japan are filmed here.



This shopping district connects JR Himeji station and Himeji Castle and is parallel to Otemachi dori. It is the most lively in Himeji.

This shopping district has everything from drugstore, discount ticket, café, restaurant, fashion, to souvenirs.